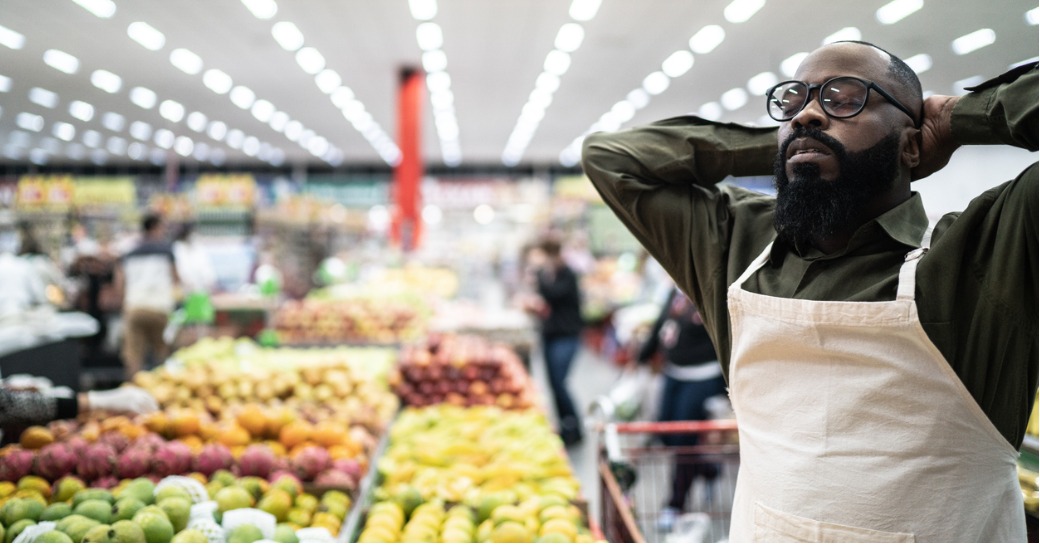 Retailers have had a lot to celebrate recently. Foot traffic is up 200%, consumer confidence is at a 14 month high and sales are up 90% in April 2021 compared to April 2020.
But after a year of redundancies, bankruptcies, closing and re-opening, retailers have far fewer stores and employees to meet the rising demand.
This has created a perfect storm for retail teams.
Operations are the backbone of store performance and the pandemic combined with this retail resurgence is straining them to the max.
As retailers scramble to do more with less, they are running into operational barriers which are impacting store teams, customer experience and overall organizational success.
Here are the top 5 challenges facing retail operations in the retail reboot:
1. Lack of visibility
Guidelines and safety standards are constantly being updated and store teams are doing mental gymnastics to keep up. Processes to implement task instructions, ask for help and receive feedback are slow and long-winded. Often, by the time store data has reached HQ and problems are flagged, the damage is already done.
Not having real-time visibility into what's happening in stores means that those in head office can't provide frontline employees with the support and guidance they need.
Additionally, HQ have no way of knowing whether or not they're complying with regulations. It also means they can't see whether teams are providing a customer experience that meets expectations, complies with brand guidelines and is consistent in every store. This compromises a retailer's reputation.
Without a real-time line of sight into store activity, it's impossible to be reactive and plan for the future.
2. Disconnected store teams
35% of retail employees feel disconnected from their organization and peers. In an unpredictable environment with constantly changing safety guidelines, they aren't up to date with new information, which leaves them unable to perform their best and feeling overwhelmed.
Not keeping frontline employees in the loop with news and updates also prevents them from seeing the wider impact of their work. Employees value having a job which has a clear social purpose more than ever: 74% of Gen Z employees value their job's purpose over its salary. Failing to emphasize the positive impact of their roles makes it even tougher to attract top talent in a highly competitive hiring market.
3. Too much time spent on repetitive, manual processes and not enough with customers
Reduced teams and more safety guidelines mean that all too often employees are stuck in a back office doing monotonous operational tasks like opening and closing checklists, counting stock and daily store reports. 73% of frontline employees are still using paper forms for tasks like this, which are error-prone and time consuming.
When employees have their hands tied with admin, they're not available to give their full attention to more rewarding tasks like helping customers on the shop floor. This means they feel less fulfilled in their roles, which puts a damper on customer experience and is a barrier to employee retention.
4. Regional teams don't have the time and capacity to support stores
Where previously stores relied on in-person audits and coaching from regional teams, this is no longer an option in many cases. In addition to fewer store teams, regional teams have shrunk, their workloads have increased, and regional managers are supporting more stores with fewer resources.
This means that stores will be visited less frequently by regional teams, receive less feedback and have fewer opportunities to improve. The strain on regional teams is a huge obstacle to ensuring store consistency and operational excellence, which in turn trickles down to the customer experience.
5. Store teams don't have the right knowledge, at the right time and in the right amounts to drive conversions
Today, by the time a customer walks through the store doors, they have probably already researched a product online. 83% of shoppers thought they knew more than store associates back in 2017 and this percentage will only have grown with lockdowns forcing many retail purchases online. To support customers who have enhanced product knowledge, store teams need effective training and information at their fingertips.
However, 37% of retail employees are trained only once per year or less and there's no time for traditional training sessions when foot traffic is surging and stores are packed out. Unfortunately, infrequent, ineffective training fails to provide frontline employees with the learning they need to drive conversations and properly advise customers.
--
So how can retailers fix these 5 big problems, and why is it urgent?
Efficient store operations are a non-negotiable for taking advantage of retail's resurgence and driving growth.
Just keeping stores up and running is the bare minimum.
To fix retail store operations, retailers need to rethink them entirely.
Rethinking retail operations is about innovation: exploring novel ways to achieve excellent in-store execution, engage teams and keep customers coming back.
Download our latest Whitepaper - Rethinking Retail Operations: 5 Strategies for Better Store Performance to learn how to fix these 5 problems, with real examples of how other retailers have done it and the results they saw.