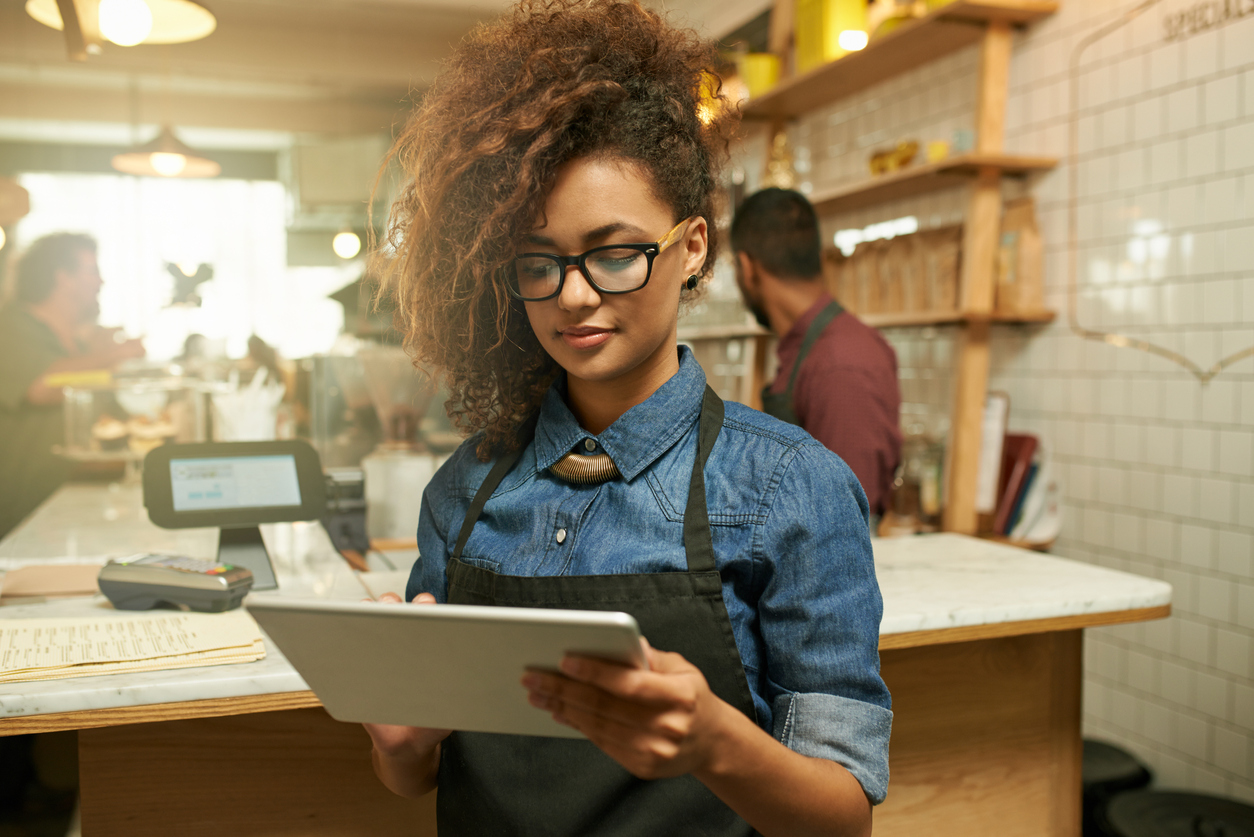 In the age of social media and constant communication, keeping people in the loop in the workplace shouldn't be difficult.
Yet far too often, companies have real trouble with communication between different tiers of their organization, because the way they communicate is stuck in the past.
This lack of contact doesn't just affect store teams - it affects customer experience in a major way, too.
Let's say you go into a store and ask a sales associate about a new product launch or an offer you've heard about online. They don't seem to have any idea what you're talking about, so you give up and leave the store.
Chances are, this happened because somewhere along the line, a message got lost and store teams weren't given the full story. That makes it a lot more difficult for them to do their jobs properly, and leads to a subpar customer experience.
The good news is that this problem is very easily fixed, and employers are willing to fix it. 82% of companies surveyed last year were already planning on increasing spending on deskless technology.
Here are some top tips for creating an internal communications system that will ensure everyone stays on the same page.
Short on time? Check out this short video blog instead:
1. Optimize communications for deskless workers
Did you know that 80% of the global workforce is deskless? And that of that 80%, 497 million work in retail and 122 million in hospitality?
That means traditional office-based communication tools like email are completely unsuitable for most employees. Even on a slow day, retail and hospitality staff are constantly on their feet jumping from task to task.
On top of that, retail and hospitality employees work variable shifts and staff turnover is high. You can never have everyone in the same room at the same time, which makes disseminating information rather difficult.
But here's the thing: the average user picks up their phone 1,500 times a week. That's 3 hours 16 minutes a day.
As terrifying as that statistic may be, it's clear that for a deskless workforce, an accessible, mobile-friendly communications platform is the only way to effectively filter updates through the company.
2. Make the content engaging
So we've already established that a mobile format is the best way forward. But what about the actual content?
Here are some questions to ask yourself when deciding what your communications system should look like:
Communication should not be a one-way system. Enabling comments and discussion, on a platform where everyone can contribute to the conversation, helps employees feel heard and avoids misinterpretation.
The vast majority of us now use social media platforms every day, and part of their appeal is the element of fun. Giving your communications platform the look and feel of a social media app will encourage people to use and engage with it regularly.
Is the content interesting?
Nobody will want to use a platform that contains nothing but bland, boring PDFs. Using diverse kinds of content - we're talking videos, gifs, audio notes and the like - is much more likely to keep people's attention and get the information to sink in.
3. Make it relevant to the user
Poor communication can leave staff feeling out of the loop and gives customers the impression that they're unprofessional, through no fault of their own. That's a recipe for an unhappy and unengaged employee.
To make sure this doesn't happen, tailoring communications to your users is essential. For example, creating different tags or groups within your platform - so that users only receive curated content that's relevant to them - is much more helpful than a huge information dump sent out to every user. Being given too much information can be almost as confusing as not being given enough!
And for large international companies, it's especially important to cater for geographical and cultural differences across your network.
It doesn't take much effort to add automatic translations to posts, or to schedule communications to be sent out at appropriate times according to different time-zones. But these are the little details that make communication simple and accessible across your entire network.
---
Are you ready to transform your internal communications with YOOBIC? Request your free personalized demo below to get started.