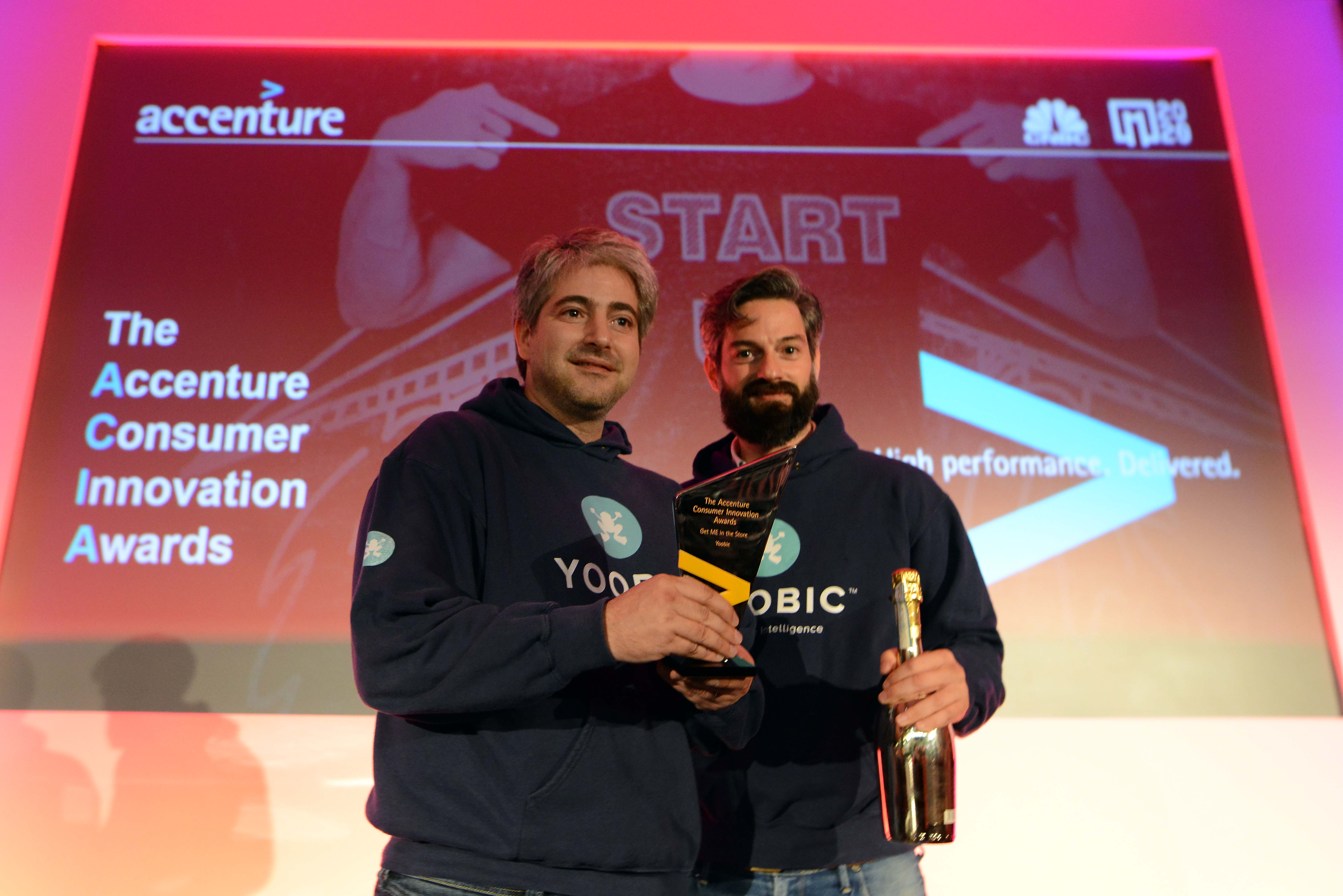 We are very proud to announce that we won the Accenture Consumer Innovation Award last night at the Millennial 20/20 Summit in the category Get ME in the Store Spending More!
These awards recognise start-up businesses that play a major role in changing and improving the way people shop and engage with consumer goods brands and retail companies.
YOOBIC was shortlisted from amongst 130 start-ups globally to pitch in London in front of an exclusive panel of Judges including senior decision makers from Argos, Balderton Capital, Dixons Carphone, PepsiCo, Specsavers, Tesco, and Fjord.
We're honoured to receive this from Accenture and, we now can showcase Yoobic to major international brands and retailers with whom Accenture has an existing relationship, alongside offering an innovative tech solution for those prospective clients.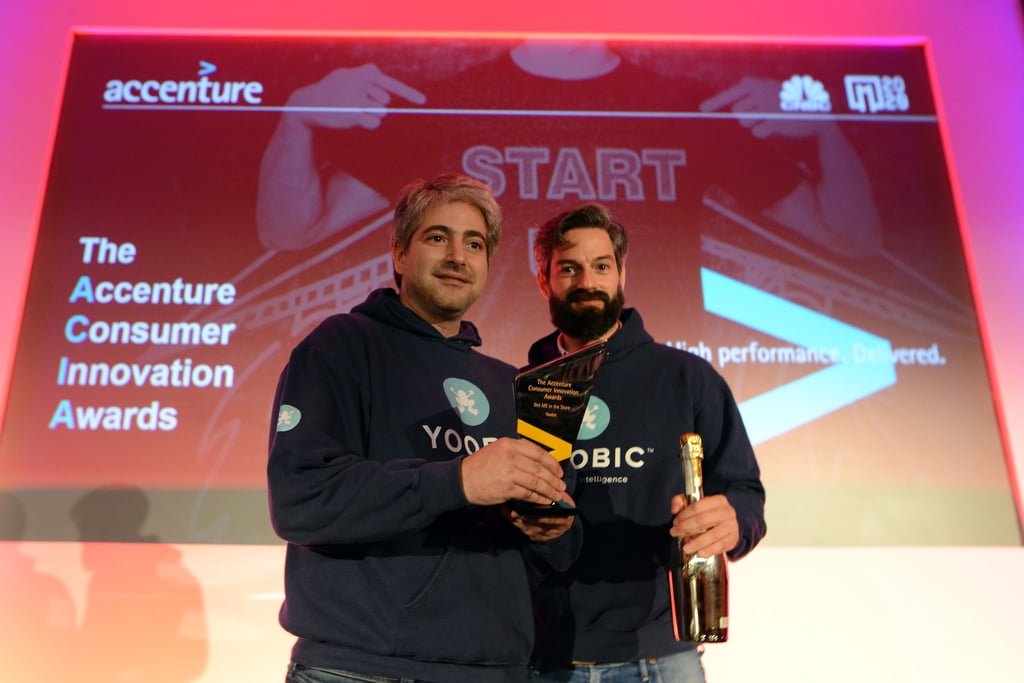 We now also have access to an amazing workspace at The Trampery in Shoreditch, so if you're keen to find out how Yoobic can help your business, why not pop by and meet us for a coffee and a chat near Old Street - Simply get in touch here.