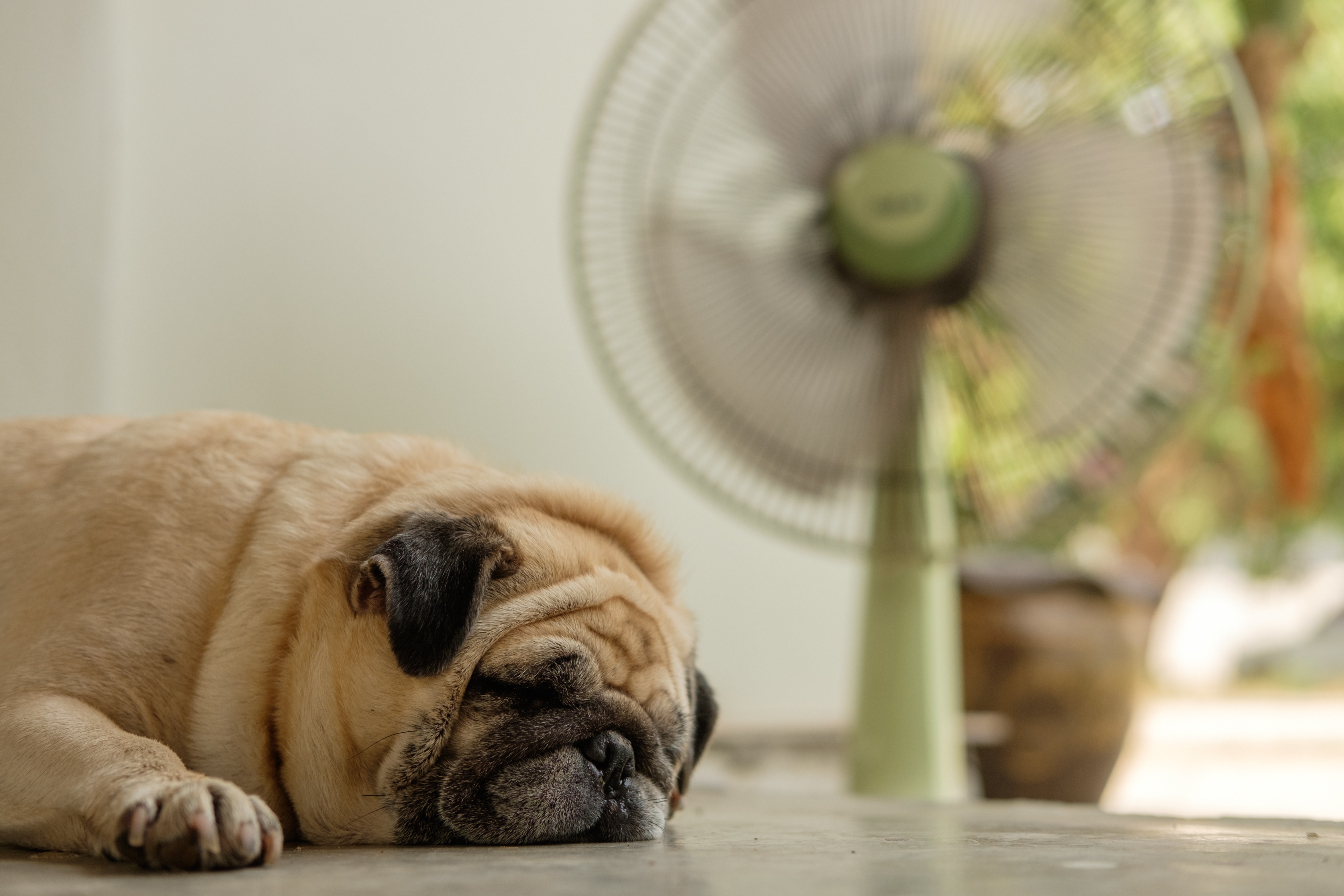 This article was originally posted in August 2018 and was updated in July 2019.
In this 2-part series we're investigating how retailers can bolster sales, even when foot traffic is down, by focusing on two key store performance indicators. This week we'll cover basket size.
During last year's heatwave, the UK saw a 10.8% decline in store traffic across non-food sectors.
The heat might not be quite so sweltering so far this year, but the summer's not over yet. And sooner than we'd all like to admit, it will be the cold keeping shoppers at home.
Extreme weather happens. And for some retailers, that means store traffic declines.
What's a retailer to do?
Two things.
Step one: convert shoppers who do make it into the store into customers (Read more about this in part 1: conversion rate).
Step two: make sure those customers purchase more than one item.
In part one we investigated why conversion rate matters and three ways retailers can increase it when store traffic is down.
This week we'll examine how retailers can further grow sales by increasing basket size.
Why does basket size matter?
Because it's an indicator of missed opportunities for improving the in-store experience.
Why?
A small basket size indicates that while a shopper found what they wanted, they didn't find anything else or didn't spend much time in the store.
A larger basket size indicates that store layout, promotions and sales associates created an in-store experience that was enjoyable enough for the shopper to toss more items into their basket.
In short, shoppers buy more when they find something they really want or need, find a great deal, or get a helpful recommendation from a sales associate.
Here are some dos, don'ts and a few questions retailers can ask themselves to make sure stores are encouraging the shoppers who do buy, to buy more.
Change up store look and feel so shoppers find things they never knew they needed.
To increase basket size, shoppers need to have an "Oh, I never thought of that" or an "Oh wait, I actually really do need that" moment.
One way to trigger these moments is changing up visual merchandising and store layout to bundle desirable items together and put relevant items in the shopper's trajectory through the store.
Think of a sunglasses display beside the sunscreen. Or moving summery festival wear to the front of the store even though the Fall collection just came out.
To be effective, these changes have to be lightning fast. That means store teams must be quick and agile to keep up.
Here are a few dos and don'ts for agile store teams:
Do: ask "How are instructions sent to stores? How is feedback received from stores?" to see how agile stores really are
Do: monitor the time it takes stores to implement changes and make it faster
Do: use a digital tool to communicate with stores and track execution
Don't: send instructions and hope for the best by failing to follow up and provide help when needed
Use promotions strategically to increase the items in a shopper's basket.
Who doesn't love a good deal, especially on a boiling hot day?
A 2012 study found that coupon recipients experienced a 38% rise in oxytocin levels after receiving a voucher.
That special in-store promotion doesn't just put your shoppers in a better mood when it's hot enough to fry eggs on the sidewalk.
It also increases basket size, clears stock and grows revenue.
Do: deploy promotions that encourage bundling like "buy one get one free"
Do: strategically place promotions in high-traffic, high-visibility areas. Think of the promotional shelves in the checkout queue at TK Maxx. Or marked down DVDs beside the floor fans in a hardware store.
Do: ask "How do head office and regional teams validate the correct set up of promotions?"
Do: ask "How long does it take to get feedback from stores confirming promotions have been deployed?"
Don't: leave store teams to their own devices when it comes to setting up promotions correctly.
Promotions have to be highly visible and accurate or they'll have no impact on basket size.
Help sales associates become trusted advisors.
Shoppers actually do love recommendations and advice from sales associates when the time is right, and will even seek them out.
It's this helpful input from sales associates (aka upselling and cross-selling) that increases basket size, when done right.
But when done wrong, upselling and cross-selling alienate and annoy.
Shoppers who clearly state they're "just looking" but are then ambushed by sales associates trying to steer them towards the most expensive products will probably leave the store.
That's not a good thing when store traffic is already low.
It's up to the retailer to provide sales associates with the tools they need to be friendly, helpful experts, not pushy salespeople.
Do: train sales associates on how to read customer behaviour and nonverbal cues
Do: equip sales associates with iPads/mobile devices so the product knowledge they need to sell effectively is always accessible
Do: track basket size for each sales associate, identify best practices from top performers and replicate success
Don't: set simplistic upselling and cross-selling objectives without any context or proper training (e.g. "tell every shopper about our new face mask and get them to try it on the back of their hand"). This may cause sales associates to be pushy and unhelpful since they just want to comply with management instructions.
Instead of panicking over what they can't control, retailers can improve what they can control - store performance. Conversion rate and basket size are some of the best indicators of this.
---
YOOBIC's physical experience platform helps retailers increase conversion rate and basket size through better, faster in-store execution. Find out more by downloading the eBook below!