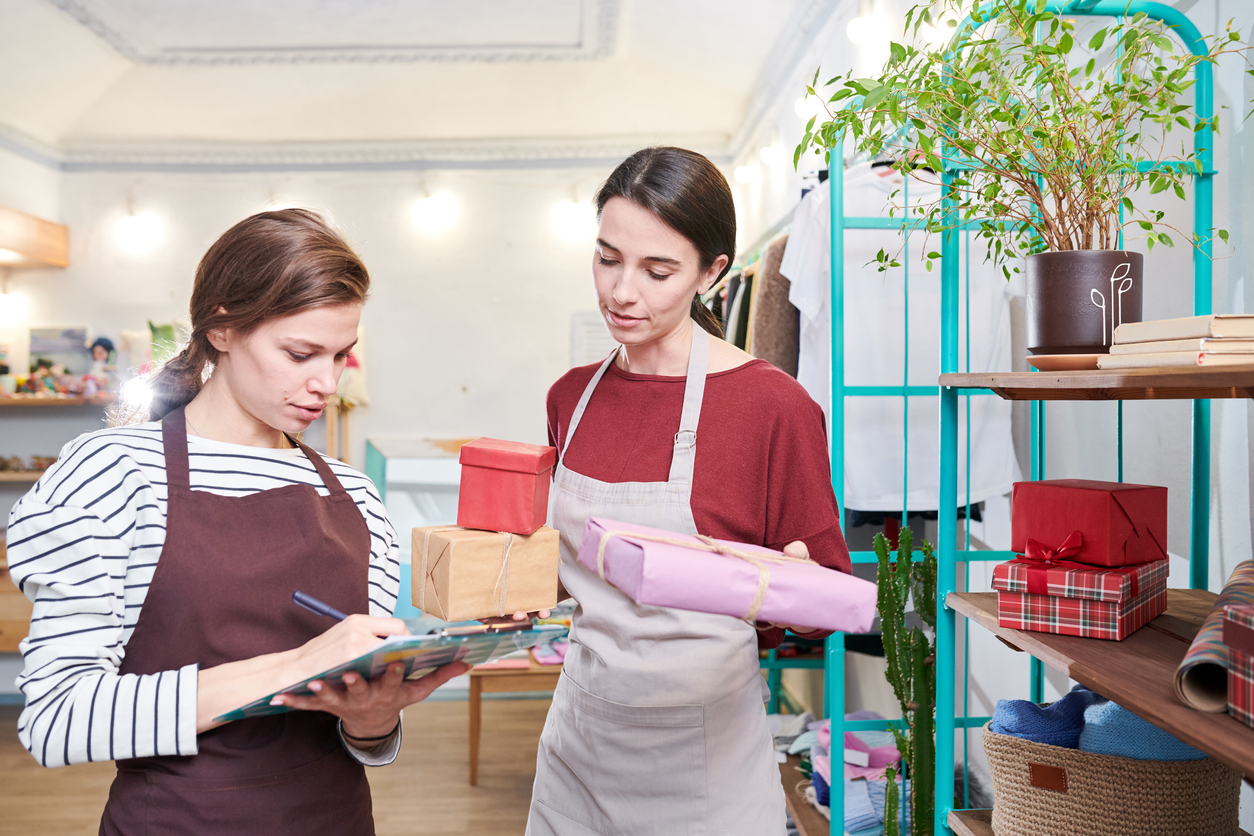 The Halloween stock has been swept from the shelves, the Christmas lights have been hung, and Mariah Carey will be invariably blaring from store speakers for the next 2 months.
Oh, how we love the festive season.
Most retailers will be hiring seasonal sales associates at this time of year to help ease the stress of increased foot traffic in stores. Necessary though this is, it can be difficult to properly prepare these new hires for what's about to hit them - especially if it's their first experience in the retail industry.
Read on for our top tips on how to make sure your seasonal sales associates shine this Christmas.
Short on time? Watch this video summary instead:
#1 - Make the effort to train new hires properly
It's tempting to provide temporary hires with the bare minimum in terms of training and support. They'll only be around for the Christmas rush, and then they'll leave - so why invest time and effort into training them?
This is understandable, but it's also totally counterproductive.
The whole point of seasonal hiring is to make life easier for all involved. Taking the pressure off store teams and area managers means they're better able to serve customers and give them a positive in-store experience. But not giving new hires proper training does the exact opposite.
Sales associates who don't have a clue what they're doing need to have a more experienced member of staff constantly breathing down their necks, which is irritating for both parties.
Meanwhile, customers who ask for help only to be met with a blank stare from an uninformed associate are unlikely to spend their money in your store. McKinsey recently found that customers' #1 concern when Christmas shopping is not being sure what to buy - meaning impeccable product knowledge is essential.
It's the retailer's responsibility to properly train and support staff, no matter how long they're with you. Those that don't are really only hurting themselves - hiring more sales associates and then not training them right is a waste of money, and may even be harmful to your brand.
#2 - Give them the right kind of training
As important as it is to take the time to train new hires, we know that's not a luxury many can afford.
Unless you're like Kohl's - who have really gone the extra mile by starting their recruitment process in July - time is of the essence when providing training in the run-up to Christmas.
Even with the best intentions, then, giving seasonal hires effective training can be a challenge.
When speed and efficiency are called for, the best option is a digitized training platform. Here's why:
With an agile training platform, you can adapt your usual onboarding program to tackle the specific challenges of the holiday season
Microlearning (splitting information into bite-sized chunks) is the ideal format for learners with limited time
Gamified, interactive quizzes and challenges keep teams engaged and focused on their work in an entertaining way
Training can be tailored to the individual so that they only receive the information that is relevant to them, saving valuable time
#3 - Show them they're appreciated
As the old saying goes, you get out what you put in.
That's why the very best employers go beyond just training their store teams. They understand that an engaged employee is a happy one, and that happy employees lead to happy customers.
Rather than treating seasonal employees as disposable labor that isn't worth investing in, here are some easy ways to show them that they matter:
Mentoring: long-standing employees have a lot of wisdom to pass on to the newbies - this will help them learn faster and better integrate with the rest of the team
Incentivizing: whether it's a bonus, an after-work pizza party, or the chance at full-time employment after the holidays, rewarding good performance is a great motivator!
Engaging: encouraging social learning and the sharing of best practices improves employee knowledge and strengthens bonds within teams
Employees who feel appreciated and recognized for their hard work will go the extra mile. And not only does this boost productivity in-store and create a positive atmosphere for customers, but it will also do a lot to boost your reputation as an employer.
---
Give your store teams the gift of top-notch training this Christmas with YOOBIC. Just request a free demo below to find out more!