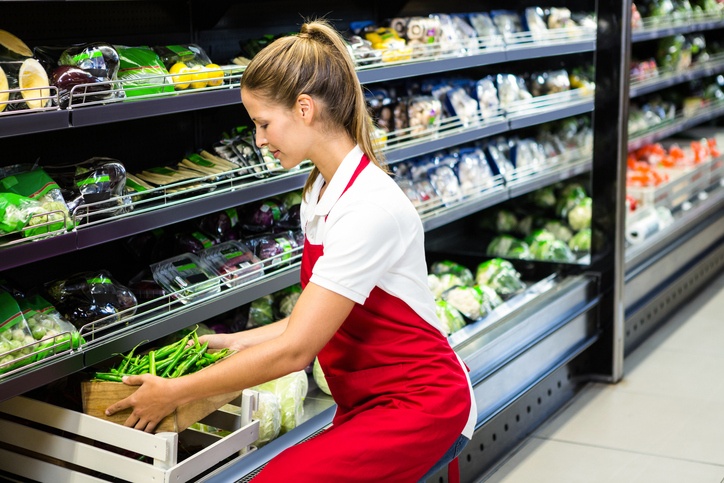 This article was originally posted in May 2018, and was updated in July 2019.
Last week, we wrote about how operationally efficient grocery store teams have more time to create positive experiences for shoppers. That's what makes a retailer stand out in a fiercely competitive industry.
But there's another area store teams need to focus on: one that will cost retailers if not done properly.
Compliance with supplier agreements.
Supermarket-supplier non-compliance is expensive.
Grocery retailers have to pay rebates to the suppliers stocking their shelves if they're not compliant with industry regulations. This can cost retailers hundreds of thousands of dollars in a time when cutting costs is imperative.
Many retailers across the industry have cut hundreds of store and HQ level roles this year. That means there's fewer personnel around to ensure compliance and create an incredible customer experience in stores.
Bu with the right approach, grocery retailers can have higher store compliance rates and fewer rebates, even with less time and fewer personnel.
Compliance needs to be easier, because it's everyone's job.
Compliance starts in stores, but store associates and managers have a million other priorities.
They have too many tasks competing for their scarce time to be tied to the results of a brand agreement, because it doesn't impact them directly. Planograms are difficult to read and set up.
It's understandable that day-to-day tasks are a bigger priority than correctly assembling a complex display of candy bars and making sure it stays perfect for 3 weeks.
Here's the problem. The candy bar brand paid thousands for that display.
They then send in their field marketing team to check up on compliance, and discover it's at the back of the store instead of the front - which is going to cost the retailer.
What's needed is a quicker and more efficient way for store teams to receive planograms, set them up and monitor their compliance. And HQ needs to be able to instantly verify that everything's been done correctly and send clarification if needed.
Compliance needs to be transparent, because store visits to correct issues are costly for everyone involved.
The candy bar brand's field marketing team from the previous example is likely a third party agency. The brand has to pay to hire them, and the supermarket has to pay for the store visit.
So, store visits are expensive for both the brand and the retailer.
Here's where transparency comes in.
What if the brand and retail HQ had visibility into which stores are non-compliant, so the field team could only visit stores that really need help?
HQ could identify non-compliant stores and fix the problem before field teams need to be sent in.
Field teams could use their valuable time more productively by helping underperforming stores, and the retailer could avoid the cost of a pointless store visit.
Brands could be certain that compliance issues were being solved, and analyze how compliance or lack thereof affects sales. Planograms can be difficult to read and implement for field teams, too. (Hint - image recognition technology can help with this!)
The answer? Equipping store teams with the technology that makes compliance easy. They're your first line of defence against expensive rebates.
---
Compliance doesn't have to be a headache. YOOBIC makes it easy to implement, monitor and correct compliance across your entire store network.