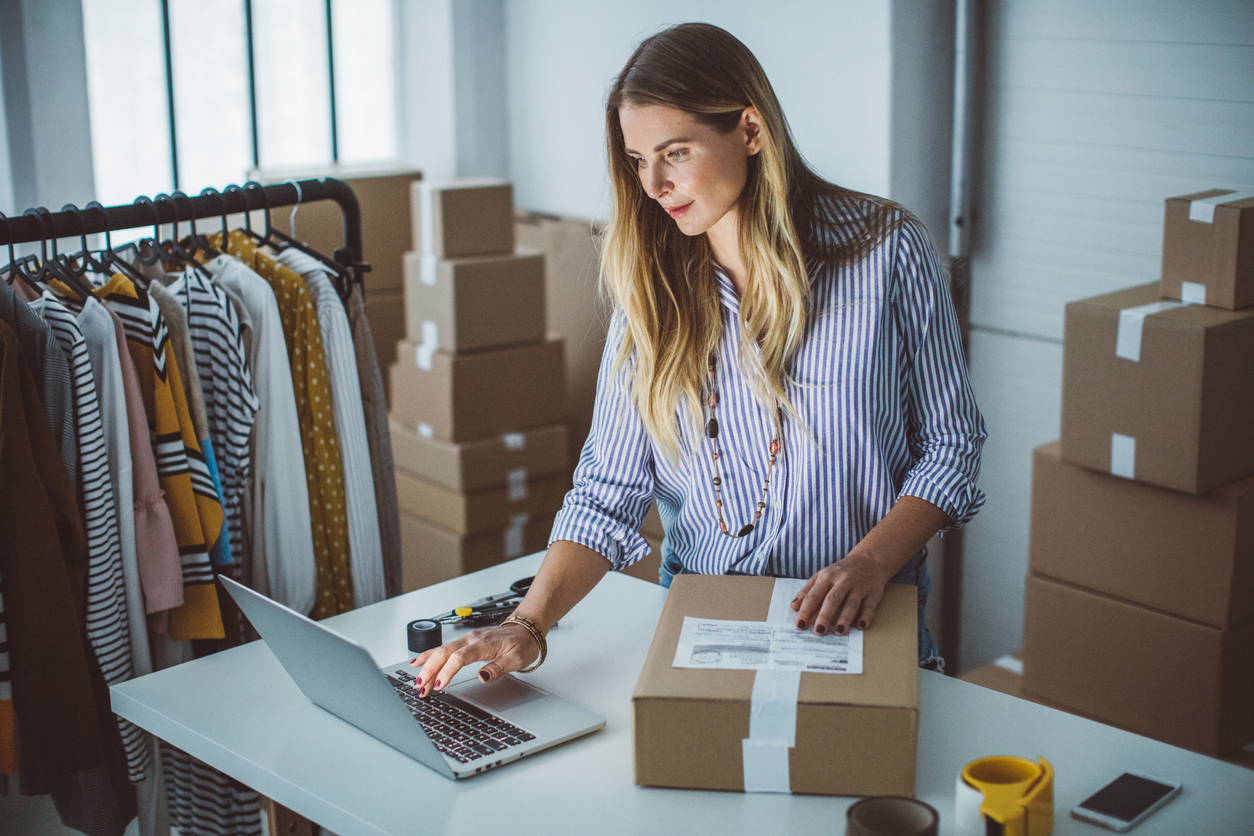 Last month, we published a blog post on the growing number of digitally native vertical brands (DNVBs) opening physical stores. This is an exciting moment for these brands, as they transition from pure-play e-commerce to the entirely different challenge of running a store network.
=The strength of brands like Casper, Allbirds and Adore Me is their ability to disrupt the market and see new ways of doing things. However, digital success doesn't necessarily equal brick-and-mortar success. That's why we've put together the 5 main challenges of scaling a store network, and how they can be overcome.
1. Communication
When a brand only has a handful of stores, communication isn't much of an issue. But when scaling up dramatically - like Casper, who announced last year that they plan to open 200 stores across North America - email or WhatsApp will no longer be effective or even manageable as a communication tool.
This is a two-way street, of course. Not only does it become more difficult for HQ to diffuse information across their store network, but it's also a struggle for stores to report back on any issues they might have, with their sales potentially suffering as a result.
And in terms of expansion on a global scale, there is also the challenge of communicating with people in different languages. To keep things running smoothly, communication from HQ will have to be translated into the target language, which, when not done properly, can cause further problems.
The best way to solve this issue is to have a platform which allows for easy, instant communication between store teams, area managers and HQ, keeping the day-to-day running of operations flowing smoothly.
2. Store visits
The dreaded store visit also becomes a necessity as your store network grows. Having a comprehensive overview of what's going in stores is easy when there are only a few to monitor, but again, it's not so easy when you're dealing with potentially hundreds of stores.
So how do you define an effective store visit strategy in 2019? We've written extensively on the common problems with the traditional store visit process: they're often too focused on low-value admin tasks, they aren't tailored to the individual store, and area managers are too bogged down in complicated paperwork to actually give much guidance to their store teams.
DNVBs that are just starting to scale up their brick-and-mortar offerings are starting with a clean slate, so they needn't fall into these bad habits. If they learn from the failings of the retailers that came before them and digitize their store visit process, this will eliminate one of the biggest problems faced by brick-and-mortar retail today.
3. Brand consistency
The most exciting thing about the concept stores and pop-ups being opened by DNVBs is that they mark a radical change in the way we think about the physical store as a space.
Since these brands started launching their own stores, they've been pushing the boundaries in a big way. Take for example Casper's "Dreamery", where customers can take time out for a luxurious nap, or Glossier's Instagrammable flagship that's designed to encourage user-generated marketing content.
So as more stores are opened, it's essential that they all maintain the high standards set for the in-store experience. It has already become apparent that the retailers that haven't updated their approach are suffering - just look at Toys R Us. And for digital natives - the true pioneers of the experiential retail model - it's even more important to keep up their good reputation by creating a unique and engaging brand experience.
Scaling your store network can become an obstacle here. If you want a consistent brand identity, it's essential that every single branch is following the same vision - an aim that is best achieved by monitoring compliance with HQ guidelines using a digitized platform like YOOBIC.
4. Data collection
Knowledge is power, making customer data the most valuable tool at a retailer's disposal.
Online retail already gives us so much to work with as everything is tracked in the system, but the possibilities with physical stores are almost endless. Suddenly, brands who previously only had information on spending trends in the digital sphere are now able to tap into the entirely different world of in-store consumer behavior.
And the larger a store network is, the better the insight: spending habits vary from city to city and country to country, and the data on this can help inform what is stocked in each store. It can also provide insight into how well stores are doing in terms of execution and sales, enabling HQ to provide them with more support.
The downside of expansion is that it can be difficult to properly collect all of this data when your network is so large. What's needed is a single platform in which data from every single store can be collated and analyzed, so that HQ can better understand what's happening at store level and make decisions accordingly.
Pixi Beauty is using YOOBIC for exactly this purpose - you can check out their customer success story here.
5. Customer experience
Face to face customer service is one of the main advantages of brick-and-mortar. Buying online may be quick and easy, but that can't replace the personalized, one-on-one interaction that you get from a friendly, well-informed sales associate.
This will naturally be a fairly new experience for digital natives, having previously made the majority of their sales online. Nevertheless, face to face customer service does seem like the natural next step for brands whose customer-centric philosophy can be summed up by Bonobos founder Andy Dunn:
"Digitally native vertical brands are maniacally focused on the customer experience and they interact, transact, and story-tell to consumers primarily on the web."
These companies are going the extra mile to create exceptional customer experiences, such as YOOBIC client Adore Me with their free 45 minute, one-on-one consultation with a lingerie specialist.
The key to success here is team training. Store associates are brand ambassadors, and that means they have to be friendly, engaged, and have impeccable product knowledge.
By providing targeted, gamified microlearning for your teams, you can help them put their best foot forward and create that strong sense of customer loyalty brands need to continue to grow.
The most important thing to remember here is that, in the process of scaling their store network, digital natives don't abandon the disruptive spirit that made them successful in the first place. Scaling up can be difficult, but by applying their innovative approach to store operations, making the transition from online to omnichannel needn't be such a struggle.
---
Ace & Tate, Adore Me and Pixi Beauty are already using YOOBIC to help scale their brands globally (in 28 languages!). If you're ready to #RetailSmarter with us too, request your free personalized demo below.