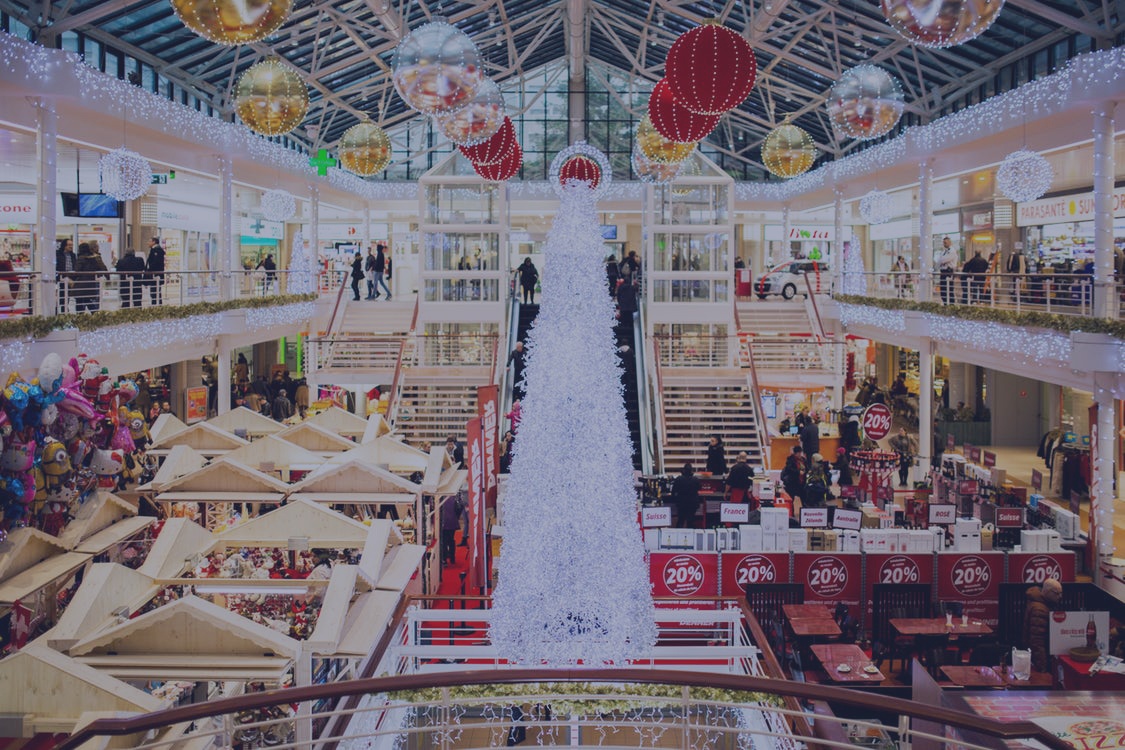 The weather is getting chillier, familiar jingles are slowly taking over every commercial on TV and November is popping its head around the corner… Christmas is coming.
You might not be able to see it in stores yet, but trust me: the agitation has never been greater behind the scenes. Amidst the mayhem of these Q4 preparations, now might be the right time to stop and think: is it all worth it?
With the increasing number of e-commerce transactions, it might appear out-dated to invest in brick and mortar stores… Seriously, are we in the future or not?
Do Christmas Sales actually benefit from in-store experience anymore?
Hold your horses, the answer is yes they do and it's not about to change.
Here's how Andy from the Fizz experience Blog explains the importance of a perfect in-store Christmas experience.
---
There is no avoiding the fact that consumers are increasingly blending their route to purchase between stores, online and mobile devices, however, in June 2014 the ONS reported that 90 per cent of UK retail sales in 2013 took place offline. The in-store experience is still hugely important, and brands that do it well can capitalise on an opportunity, which was highlighted in the 2014 Christmas trading results.
Few brands place importance on high quality customer experience in the Christmas rush, and often the focus is just about selling as many products as possible. Of course sales are important, but customer loyalty produces future sales, and if consumers have a poor experience at such a critical part of the year retailers may jeopardise future purchases. Christmas often sees stores staffed with temporary staff, sometimes ones which can be inexperienced and unaware of the brands ethos. Although it may be necessary to staff up stores with seasonal workers, staff without adequate training and a clear sense of company mission to deliver a great retail experience can present a serious risk to the brand's reputation. Hiring the right team is paramount to producing positive customer experiences as these are the people who interact directly with your consumers. Your staff are the face of your brand. You can merchandise the product the right way, set the right price, promote it as much as you can, but if a customer is faced with poor customer service you can lose not only that sale, but future sales.
As well as customer service, the consumer's overall experience is crucial. Simple ways to improve your customer experience include: product sampling, product demonstrations, and in-store events. Consumers love to try before they buy, so allowing them to experience your products is the best way to increase your sales. In-store product demonstrations offer consumers the opportunity to fully understand the product, its features and how it will benefit them.
The Christmas trading figures have been extremely interesting, and show that it isn't just the discounters that are succeeding, as is often portrayed. Fortnum & Mason had the best day in its 307 year history, and enjoyed record sales of its top of the range "Imperial" hamper, which costs £5,000. Ewan Venters, chief executive of Fortnum & Mason, said: "We had a splendid Christmas – the best in our long history for sales but also in terms of atmosphere in store which is a huge tribute to the effort of all the team. Our online business is growing rapidly but the performance of the iconic store underlines its position as a destination." It is of no coincidence, that he links a great in-store atmosphere and experience to a growth in sales. Fortnum & Mason is highly regarded for its excellent customer service, and in-store events throughout the year, with a host of activities over the Christmas period. This year's in-store activities included Christmas storytelling, food demonstrations and masterclasses.
Waitrose had similarly impressive results with sales up 2.8 per cent, at a time when the retail industry had its eyes on the discounters. Their managing director, Mark Price, also spoke about the importance of the in-store customer experience saying: "Our Christmas results show the effectiveness of our strategy of investing in good value, in making our shops attractive destinations and in building our online business." Waitrose has been vocal about providing more in-store experiences for customers, including cookery schools, wine-bars and cafes. It is focussed on providing a unique experience for customers, and to step away from the previous store models, which were just centered on the sale offering.
The fact that Waitrose and Fortnum & Mason, both of which focus on creating first-class in-store experiences, both performed well over the period, proves that an excellent customer experience directly impacts on sales.
---
At Yoobic, we strongly agree with Andy: brick and mortar stores are crucial for Golden Quarter sales and we can help you ensure a first class in-store experience throughout the season.
With our mobile app, you can contact and send out clear instructions to all your field staff (permanent or seasonal) and make sure your events and displays are rolling-out correctly in all your POS, all throughout the season's mayhem.
To put it in a nutshell: Yoobic can help you ensure a magical in-store experience for all your clients this Christmas.