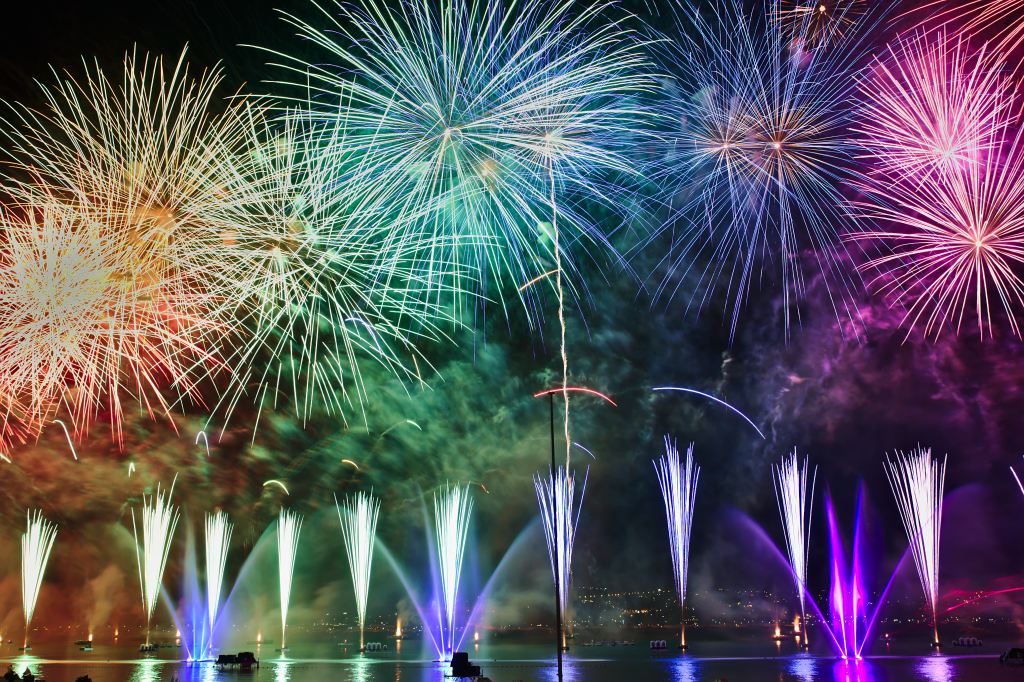 Retailers worldwide are biting their nails as 2018 draws closer. Lower rates of consumer confidence, the fallout from Brexit and the ominous shadow of Amazon make it a nerve-wracking time for any retailer wanting to keep happy shoppers coming into their stores.
Retailers face the sobering prediction that retail and consumer goods will suffer as e-commerce grows. Just look at Amazon's takeover of Whole Foods this summer.
There's more to this situation than meets the eye. Customers are now blaming Amazon for rotten produce, missing stock and disorganized stores. Some are even looking for new places to shop.
This tells us that while customers love convenience and speed, they value quality and brand authenticity even more. Convenience is fantastic, but only if it doesn't come at the cost of alienating your customer base from the brand identity it's taken years to build up.
Here's the real challenge for retailers in 2018: striking the perfect balance between efficiency, customer experience and the brand identity your customers have grown to know and love.
These 2018 retail trends are opportunities for savvy retailers, not a reason for doom and gloom.
Trend 1: Loyalty won't be enough for thrifty customers anymore.
Inflation in the UK has just hit a 6-year high. Along with stagnating wages, this will put a squeeze on budgets in 2018. Customers will gravitate towards spending on essentials rather than purchasing that big-ticket item.
Falling disposable income coupled with instant access to customer reviews and competitor pricing means that shoppers want the best value for their spend. Brand loyalty will be tossed out the window if customers can find better from competitors.
Better could mean a few things here - quality, price, brand perception or customer experience. Retailers need to innovate in each of these areas unless they want to be left behind.
Even the most loyal customers need to be approached as if they've never heard of your brand before. That loyalty card in their wallet isn't going to cut it anymore.
It's crucial for retailers to think about how relevant they are to customers today. Is your brand more of an Aldi, where shoppers can find budget items without sacrificing quality? Or will your vague brand messaging mean that customers have no idea what you stand for and shop somewhere else?
And speaking of brand values:
Trend 2: Stores will be showrooms for brand values.
And in 2018, this will mean a rethinking of retail spaces themselves.
Brick and mortar locations have evolved into places where shoppers can experience a brand with all their senses. We'll see this trend continue with big names like Microsoft and Dyson opening their first stores.
Pop-up retail has become a £2 billion market in the UK. Many pop-up shops are the only brick and mortar locations of e-commerce brands, making it clear that e-commerce can't replicate the experience of trying before you buy in-store.
Since pop-ups are temporary and don't come with all the logistical concerns of running a regular store, retailers can focus on creating an immersive experience.
Some retailers are already taking this immersive experience even further by bringing VR into stores, like cosmetics brand NYX. Shoppers can experience virtual makeup tutorials led by beauty bloggers, and get discounts on the products used afterwards.
If retailers want to stay relevant in 2018, they'll need to find ways to bring the online experience into stores. A huge part of that online experience is tailoring shopping experience for each customer.
Trend 3: Personalisation will become the norm thanks to mobile.
Think about the last positive experience you had buying something online. What made it memorable?
Most likely your experience involved getting spot-on suggestions for other things you might like and receiving tailored offers afterwards. Why can't this be replicated in-store?
Time Trade's 2017 retail survey found that almost half of shoppers would pay more for a highly personalised in-store experience.
How great would it be if you were walking past your favourite shoe store and got a notification that the pair you've been eyeing online is now 10% off? How much easier would it make your life if your phone could guide you to the correct aisle instead of pacing the store for 20 minutes?
It's estimated that three-quarters of retail market leaders don't understand why their consumers' behaviour is changing. That's a frightening statistic, and one that collecting customer data can change.
Beacon technology, which powers in-store mobile personalisation, is nothing new. But it's only a matter of time before it becomes the new normal in every store.
Trend 4: Sales associates are the new influencers
Your sales associates need to do more than stock the shelves and handle the cash machine these days. Customers want an experience and associates are a key part of that.
If a shopper comes into your store on a quest for that red dress from their favourite blogger's Instagram post, do your sales associates know which one it is? Do they have the technology to confirm it's in stock immediately, or will they spend 15 minutes "checking the back"?
Brands spend an arm and a leg on influencer marketing while ignoring the biggest group of influencers they already have - their store associates.
78% of shoppers surveyed by PWC responded that a sales associate's product knowledge is the most important factor for a positive in-store experience. Without proper training on product knowledge and brand values, an important part of the in-store experience is missing.
2018 will see retailers investing more in this underappreciated group of employees.
Read more here about how to empower your sales associates for a great 2018.
It's a challenging time for retailers. But by focusing on what makes a shopping experience memorable - trying things, being immersed in a brand, and the human element - retailers can continue to achieve excellence.
---
Make 2018 the year of perfect in-store experiences, every time. Find out how YOOBIC can help by requesting a free personalized demo below.