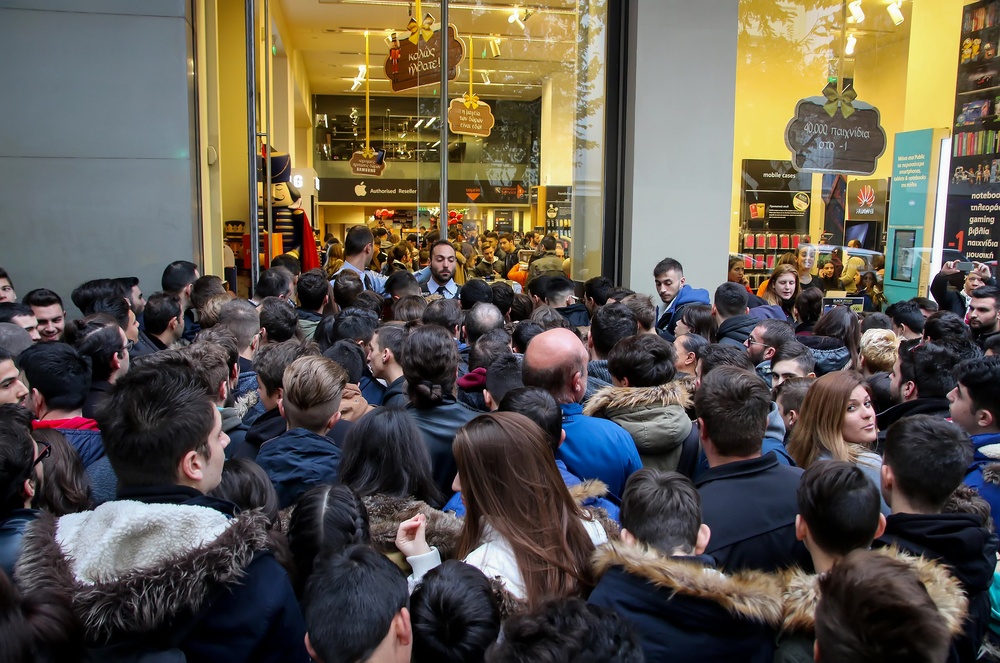 Black Friday 2018 is sneaking up on us faster than pumpkin spice-flavored everything is sneaking into coffee shops, and the time to get ready is now.
Here are 3 significant trends that emerged last year and what retailers can take away from them.
1) Black Friday has turned into an omni-channel golden quarter, not just a day.
The "Retail Apocalypse" was all anyone could talk about on both sides of the pond earlier this year, but in the US, Black Friday store traffic declined by less than 1% compare to 2016.
Store traffic in the UK fell by 3.6%, but the number of shoppers looking for deals online in the early hours of Black Friday also fell by 24%.
The statistics here present a more complicated reality than the typical in-store vs. online narrative.
Consumers and retailers are replacing Black Friday with a two month period of hunting for deals that spans from November to the New Year.
Retailers started discounting earlier last year, and shoppers used these discounts to get a head start on buying gifts.
Using online and in-store traffic statistics for one day doesn't capture the reality of what Black Friday has become. In an omni-channel age, consumers decide what to buy in-store by shopping online, and vice-versa.
In fact, 96% of US shoppers surveyed by the International Council of Shopping Centers planned to purchase through a retailer with both online and brick and mortar stores.
A key takeaway here is that retailers should think of Black Friday as a marathon, not a sprint.
And as anyone who runs a marathon will tell you, preparation starts months beforehand.
2) A good deal isn't enough anymore.
"I want this great deal on a thing I don't even need and I will fight 6 people to the death to get it."
This is the traditional Black Friday mentality, and it doesn't work anymore.
Consumer confidence in the UK sunk to -12 last November, so the best deals were on essentials and tied into the "treat yourself" theme.
Confidence levels have risen to -7 as of last month and are forecasted to improve, but it's likely this year's best Black Friday deals will be on items shoppers view as essential or improving their quality of life.
Shopping isn't about consuming anymore. It's about buying things from brands whose values align with your own. Quality is king, and without it consumers will regret what they bought.
And to succeed this Black Friday, buyer's remorse is something retailers must work to avoid.
Brits planned to spend £304.08 each last black Friday, but over a quarter surveyed said they regretted the purchase afterwards. All in all, £2.7 billion worth of purchases fell into the regret category. That's a lot of returns and a lot of lost revenue!
Sales associates can offset buyer's remorse.
Product knowledge, recommendations and helping shoppers make a decision are all ways sales associates can prevent consumers from deciding they have no want or need for whatever it was they bought on sale.
3) But at the same time, well-executed promotions are powerful tools for climbing out of a sales slump.
NEXT decided to enter the Black Friday fray for the first time ever last year.
Despite warnings of falling sales, NEXT completely turned things around and finished off the Christmas season by growing sales by 1.5%.
Promotions draw shoppers into stores, increase conversions, and clear old stock, but only when they're implemented strategically and for the right reasons.
So before slashing prices just because everyone else is, retailers must ask themselves:
If the promotions represent their brand values
If the promotions are on items shoppers will value and are less likely to buy otherwise
Keith Richardson, who heads up the retail sector of Lloyd's bank, summed this up nicely:
"Both retailers and consumers are more savvy about Black Friday than they were a few years ago. Stores know better than to give away massive discounts on items consumers were going to buy anyway..."
Overall, the biggest lesson from last year's Black Friday is that success depends on a retailer's ability to give their customers exactly what they want in a shopping experience, be that online, offline or both.
YOOBIC can help you make the in-store shopping experience just as agile as the online one this Black Friday.